PHD / PHDX-2 SMART MACHINE SERIES – Data Collecting and Data Recording Spray Foam Machine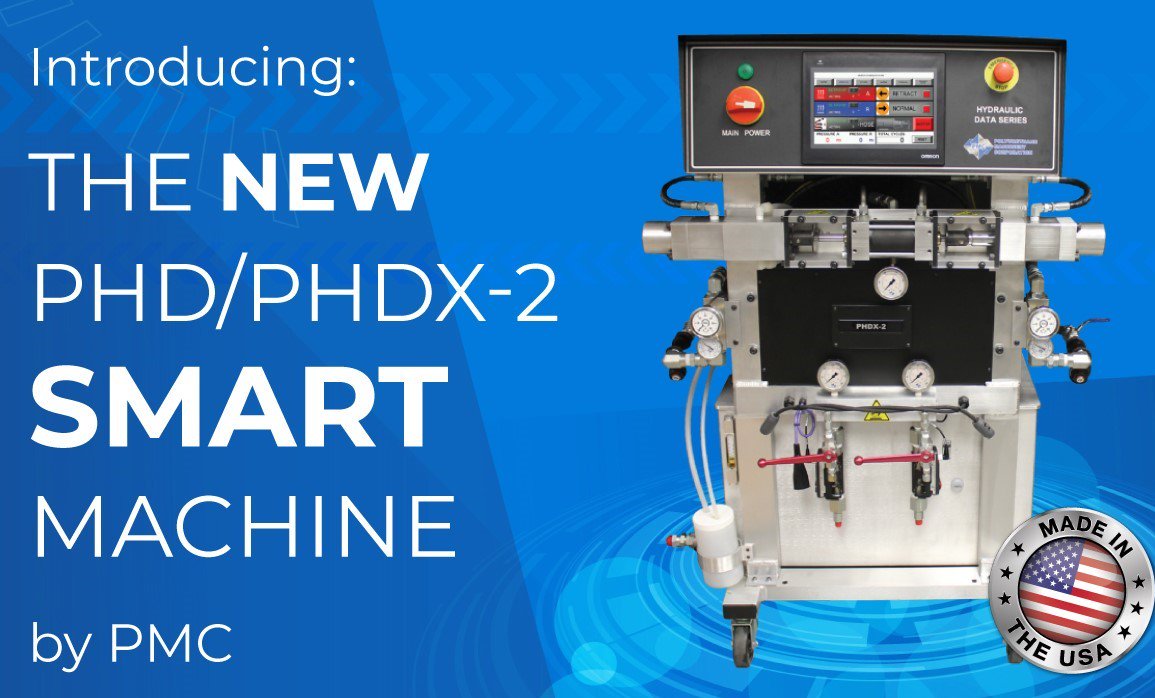 Understanding the Future in the Spray Foam and Polyurea Industries
PMC's PHD Series monitors spray foam insulation, polyurea, and other plural-component chemicals in real-time, storing data on temperature, pressure, and material ratios, presenting a permanent record of a successful job for customer certitude. Essentially, this is an added sales tool for spray foam insulation, polyurea, and plural-component sprayers.
The PMC PHD Proportioner Series plural component spray foam machines shut down when preset troubleshooting parameter alarms exceed settings. Routine maintenance reminders allow the spray foam insulation and polyurea contractor to keep the unit and contractor at top performance.
An experienced contractor knows their spray equipment. They know when things are spraying properly and when it is not, often just by feeling. In today's rapidly changing world, however, your feeling isn't sufficient.
These data collecting spray foam machines provide peace of mind. The proportioner is built with you in mind.
This new PMC PHD data recording spray foam machine allows you to track, monitor, save data, and troubleshoot. The unit will also alert you when routine maintenance is recommended. 
New features include:
Main touch screen to provide navigation to all proportioner functions
Screen allows simple pressure and temperature adjustments
Provides Pressure Balance Control and Auto Shut Down Counter
Monitor chemical usage and drum capacities
Troubleshooting alarms and maintenance warnings
The PHD data collecting spray foam machine reduces the possibility of litigation. Just show the readout before you leave and prove that your team has provided a job well done. As a contractor, you've got enough things to worry about. Don't let spraying on ratio be another!